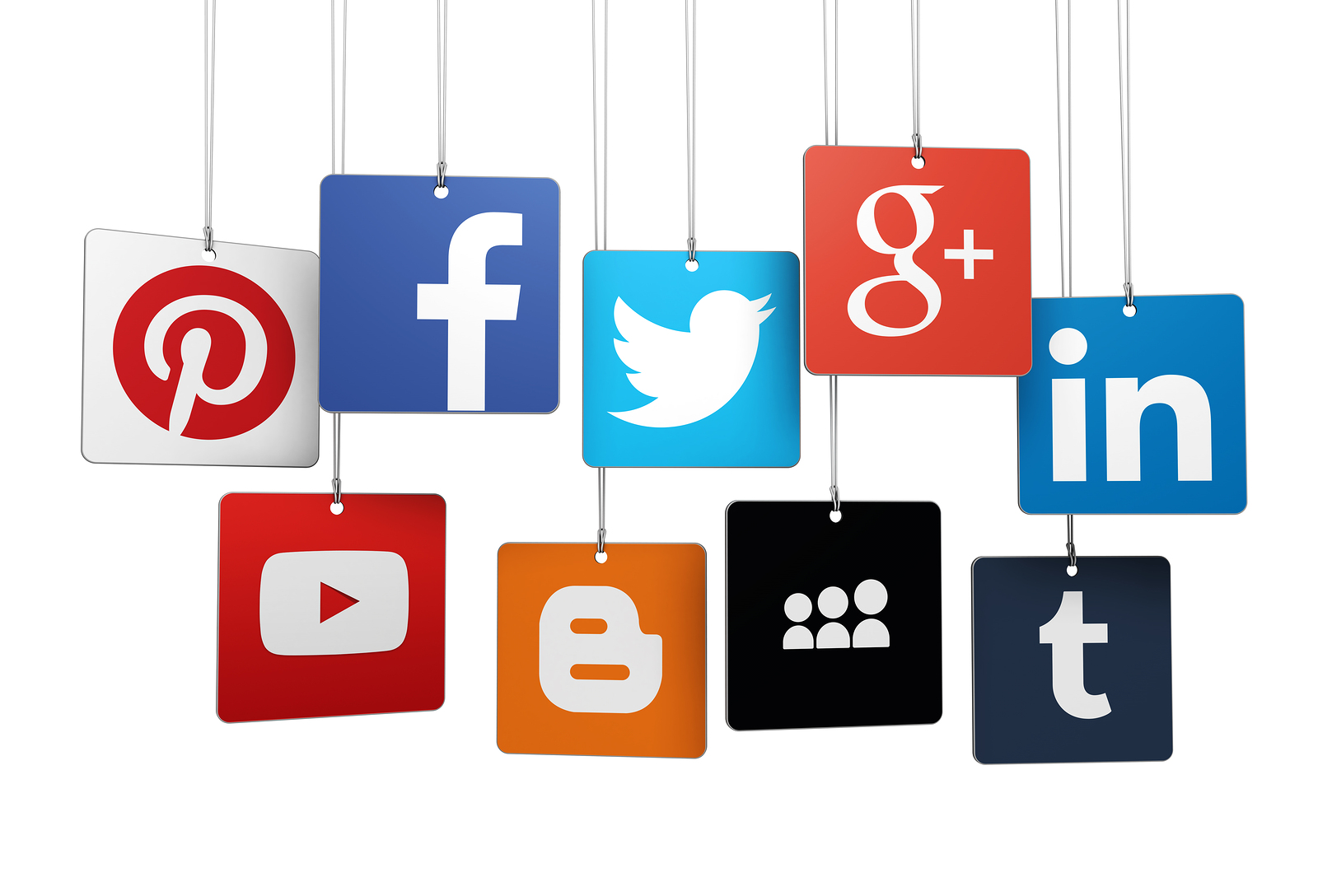 Social media is one of the most useful tools available to your business but also one of the largest minefields around! Used correctly it can easily become your best ally and a great asset to your business, but used incorrectly it can do more harm than good. So where do you start and which platform is best for you and your business? We've compiled a little list to demystify the most popular social platforms out there and mixed in a few top tips and tricks to help you on your way to a successful social media experience
Facebook
With 1.19 billion users, Facebook is one of the most popular social media sites (and also one of the oldest too), Facebook is a hive of interaction and social engagement. This platform is particularly great for consumers due to the accessibility and ease of participation that Facebook pages offer, making it great for businesses that sell products. Facebook has several different features, such as 'Insights' that enable you to see how many people are viewing your updates and posts whilst Facebook ads are a great way to cost effectively promote your business to a wider audience in a quick time scale. This platform provides a fun way to build brand loyalty and awareness and drive traffic to your website with a clever use of links.
Twitter
Twitter is great for consumers and is also an effective way to network and connect with leading people in your business' sector. Twitter says that 'people are more likely (72%) to make a future purchase from an SME after they follow or interact with them on Twitter'. Another thing to take advantage of is Twitter Ads; these ads can help broaden the reach of your tweets beyond your followers, increasing your customer base and brand awareness.
LinkedIn
Launched in 2002, LinkedIn is a well established platform for professionals to connect and do business, specifically if you sell a B2B service. LinkedIn features a host of different groups based around industries, sectors and even regions, full of entrepreneurs and executives who are looking for business opportunities. LinkedIn even offers 'Pulse', a great publishing service for you to create and promote articles in order to increase your brand awareness and credibility by providing free and highly valuable insights, tips and tricks. LinkedIn is also a great place to advertise any job vacancies that you may have.
Google+
Only launched in 2011, Google+ is one of the most recent platforms, but is still packed full of opportunity! Based around 'circles' of people, you are able to share your thoughts and connect with other professionals easily and quickly, making connections and networking from your desk! Google+ sits nicely in between Twitter, Facebook and LinkedIn when it comes to consumer/professional users, giving you a wide audience to connect with. This platform is also a little gem for helping your SEO, certainly one to include in your mix.
Instagram
Instagram is a must have platform if you have a very visual business or sell products, but not such a high priority if you're an accountancy firm (but don't rule it out!). Unlike other platforms, Instagram is about sharing images to grab the attention of your audience rather than text. Your pictures are shared to a wider audience via your chosen hashtags, rather than just your current connections. Packed full of consumers, Instagram is great for product-based businesses.
YouTube
Created in 2005 and bought by Google in 2006, YouTube has long been the go-to place for consumers looking for reviews, adverts and explainer videos. Because video is a very visual way to captivate your audience and get across a lot of information in a short time frame, along with being a highly 'shareable' media, it is set to make up 84% of all internet traffic by 2018, so get yourself on YouTube! YouTube is a great platform for all businesses, from product demonstration videos and how-to-tutorials to 'Meet the Team' introductions and customer testimonials.
So, hopefully we've given you a bit of an insight into the big wide world of social media! Don't forget, if you want to find out more, just drop us an email at info@jigsawcommunications.co.uk to see how Jigsaw Communications can help you. Don't forget we also run Social Media training courses to help businesses get to grips with Social Media. Find out more on our training page.