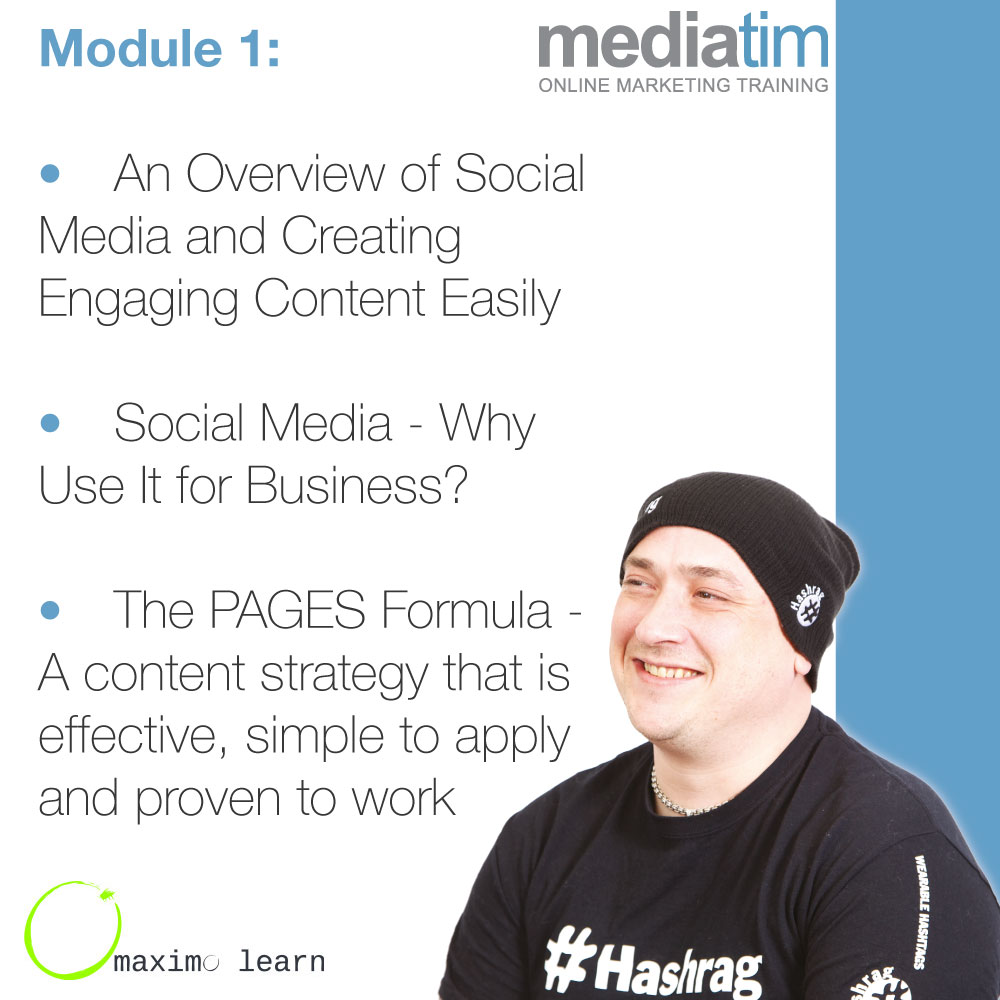 I'm really looking forward to attending Media Tim's Social Media training at Maximo Learn (www.maximolearn.com) on next Tuesday – the 20th of January in Bedford.
Like everyone I try to keep on top with my social media, sending out tweets on news and promoting the business and trying to start those all-important conversations with clients and suppliers. The one thing I'm looking forward to the most is getting a Social Media strategy in place and a plan of what I'm going to send out and when. I'm hoping that it should keep me focused and target those clients and industries that I would love to work with.
Tim looks at all social media platforms, Google+, LinkedIn, Facebook, Twitter and how all of these together can help you promote your business. If you are interested in putting together a social media plan for 2015 for your business, why not check out Tim's courses. They run in Wellingborough and Northampton as well.
For more information on Tim's course check out the below links:
https://plus.google.com/109186133077205496771/posts/LukS41jw2gH
Book on the course: http://www.eventbrite.co.uk/o/tim-brown-6667086187
I will post next week and let you know how I get on. – Laura